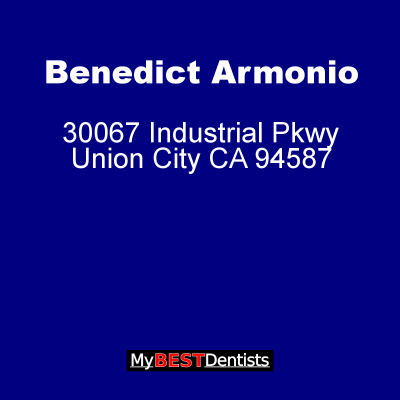 Benedict Armonio has offices in Union City, CA 94587 and is a licensed Dentist in the state of CA. For more information and to set up an appointment call 510-475-5717. License #41581.
Benedict Armonio DDS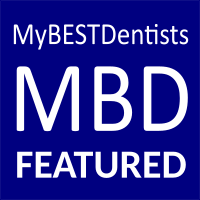 Benedict Armonio
30067 Industrial Pkwy
Union City CA 94587
510-475-5717
License: 41581 CA
An online review: "I've had a few dentists during my short life so far and Dr. Armonio has been the best, no doubt. He learns your teeth, gives you options if there's anything that needs to be fixed, works with your schedule to see you as soon as possible. Having him explain my teeth's condition makes it easy to understand and motivates me to take the proper steps (that he provides) to improve my teeth. Could not be more thankful to have this dentist! Wish I found him sooner."
Map of Benedict Armonio DDS 30067 Industrial Pkwy, Union City CA 94587
My BEST Dentists Product News