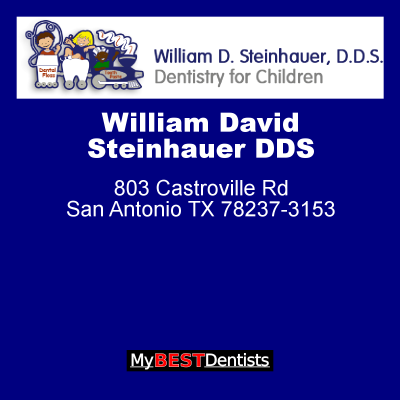 William David Steinhauer has offices in San Antonio, TX 78237-3153 and is a licensed Dentist in the state of TX. For more information and to set up an appointment call 210-432-1510. License #12075.
William D. Steinhauer DDS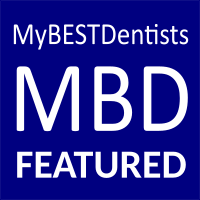 Your Pediatric Dentist in San Antonio, TX, and Surrounding Areas
Dr. William D. Steinhauer—Welcome to Dentistry for Children
Moms, you love your kids, and at Dentistry for Children, we love caring for their teeth. Our state-of-the-art pediatric office specializes in the care of infants and children up to 10 years old. We strive to provide all of our patients with outstanding dental care in the most gentle and enthusiastic manner possible.
At our practice, the goal of our dentist and team is to give your child comprehensive pediatric dental care in an environment where they can grow a healthy smile and develop a positive attitude towards dentistry. We work hard to provide our patients and their parents with the information necessary to maintain a healthy mouth, placing a particular emphasis on nutrition, oral hygiene, and prevention.
Our dentist and team can give second opinions, accommodate for the needs of those who speak Spanish, and provide a variety of services, including emergency dental care, in-office sedation, and hospital care. The pediatric dental office of Dr. William D. Steinhauer has been providing for the dental care of the children in San Antonio, Texas, and the surrounding counties for over 25 years. Let us be your child's dental home; contact us today to schedule an appointment.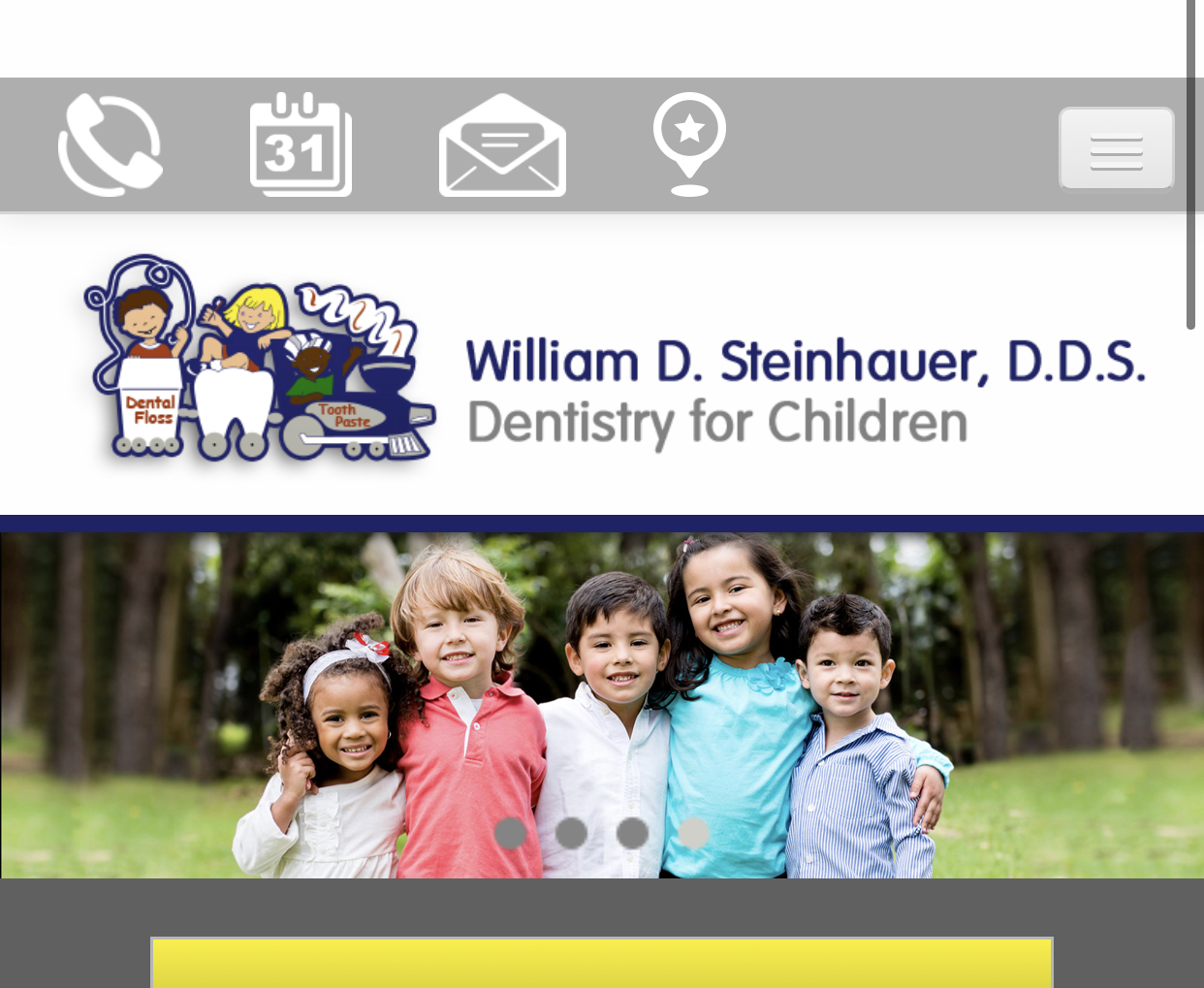 MEET DOCTOR STEINHAUER
Dr. William D. Steinhauer is a San Antonio native; he grew up and attended school here in the city. He graduated Cum Laude from St. Mary's University with a Bachelor's Degree in Biology. Dr. Steinhauer then attended the University of Texas Dental School at the San Antonio Health Science Center, which has been rated the top dental school in the United States for a number of years.
After receiving his dental degree in 1979, Dr. Steinhauer served a tour in the United States Army and was awarded the Army Commendation Metal for meritorious service. After his military tour, Dr. Steinhauer returned to the U.T. Health Science Center where he completed a residency in Pediatric Dentistry and received his certificate in 1986.
Dr. Steinhauer has been in private practice since that time and has managed to hold many positions in organized dentistry, such as President of the Texas Academy of Pediatric Dentistry, while running a busy pediatric practice. Dr. Steinhauer has also served on many committees and functioned as an advisor to the Texas Department of Health, the Texas Nurses Association, and the San Antonio Metropolitan Health District.
Dr. Steinhauer presently serves as the Chairman of the Dental Division at the Children's Hospital of San Antonio, and as the Chairman of the Committee on Access to Care, Medicaid, and CHIP for the Texas Dental Association. Outside the office Dr. Steinhauer enjoys reading; spending time with family, friends, and neighbors; and is involved in his parish church community.
Map of William D. Steinhauer DDS 803 Castroville Rd, #304, San Antonio TX 78237-3153