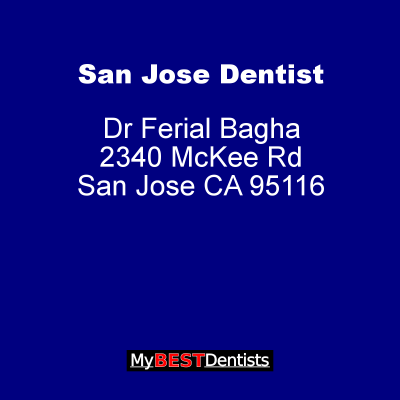 Ferial Bagha has offices in San Jose, CA 95116-1615 and is a licensed Dentist in the state of CA. For more information and to set up an appointment call 408-251-3750. License #40788.
Ferial Bagha DDS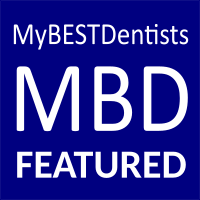 Ferial Bagha
2340 McKee Rd
Ste 4
San Jose CA 95116-1615
408-251-3750
License: 40788 CA
"I'm giving her 10 stars. Great dentist! Thank you so much for taking care of my pain." (From Yelp)
Dr Ferial Bagha studied at University of Minnesota-Twin Cities and got degree in Biological Sciences. Received Doctor of Dental Surgery, Dentistry at Loyola University of Chicago, College of Dental Surgery.
Map of Ferial Bagha DDS 2340 McKee Rd, Ste 4, San Jose CA 95116-1615
My BEST Dentists Product News