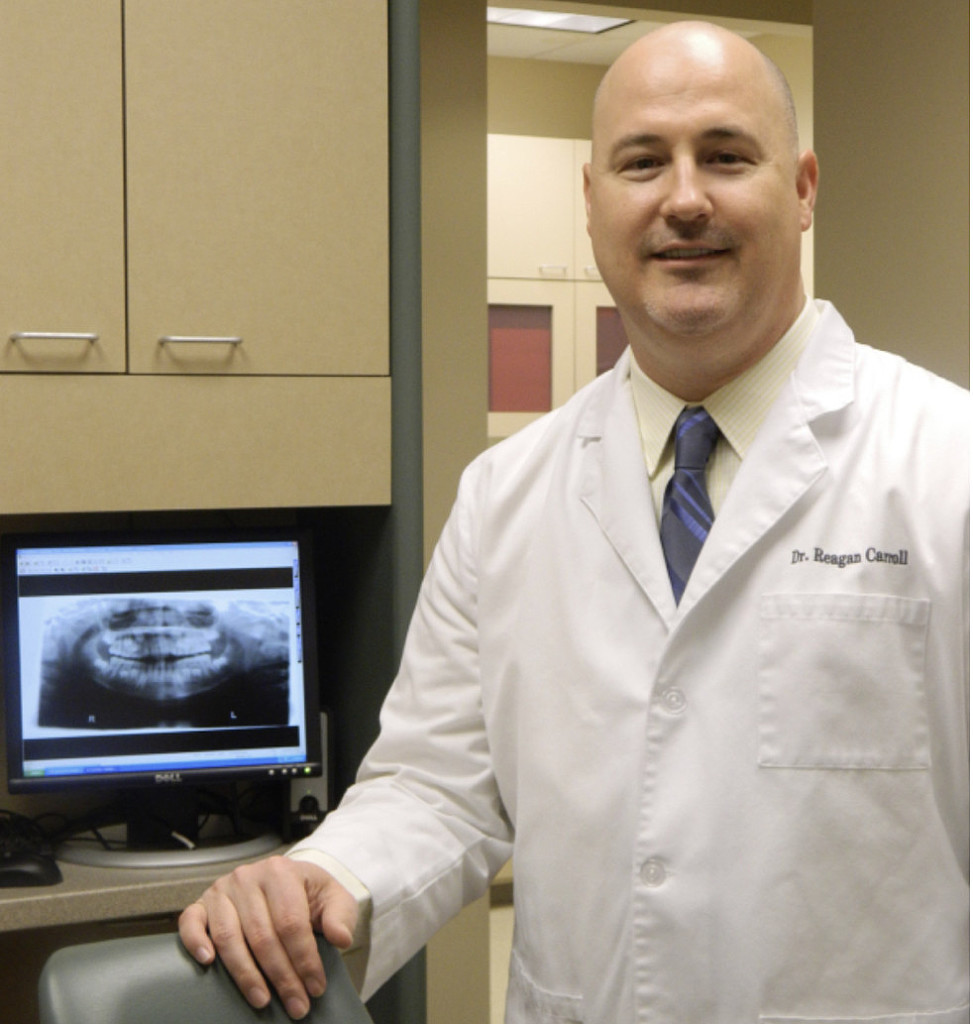 Dr. Reagan Carroll has spent many years developing a unique protocol that aids him in determining an individualized treatment plan for each patient.
The initial examination appointment may take up to 1-1/2 hours, and may consist not only of a clinical evaluation, but an update of x-rays, initial diagnostic impressions of your teeth, and digital photographs. It is critical to evaluate a patient's needs based on their periodontal (gum & bone) health, the biomechanical (existing tooth structure and previous dentistry) considerations, function (joint, bite and chewing), and dentofacial (smile) characteristics.
For the past nineteen years Dr. Reagan L. Carroll has been practicing dentistry in The Woodlands Montgomery County area. He and his family have made The Woodlands their home since 1999. Dr. Carroll is interested in sports, reading, current events and is a member of the local Bible Study Fellowship International men's group.
Dr. Carroll is a member of the American Dental Association, the Texas Dental Association, and the Greater Houston Dental Society. He earned a Bachelor of Science degree from the University of Texas Medical Branch School of Allied health Sciences in 1991, and a Doctorate of Dental Surgery from the University of Texas Dental Branch Houston in 1998.
(10/13/2020)
More Information: https://www.mybestdentists.com/in-the-news/ReaganLonnieCarroll
Views: 263