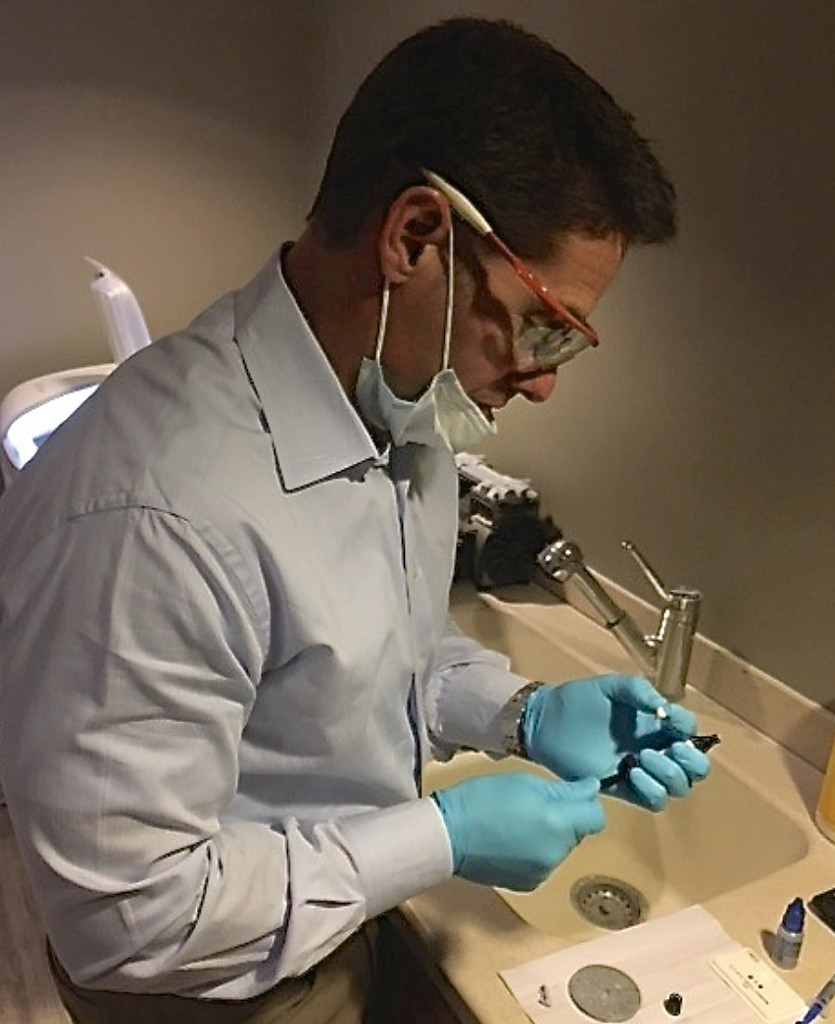 We understand that your life is busy, which is why we've invested in an E4D Dentist system that enables us to provide you with the dental care you need and want in a single visit. We scan your tooth rather than take a conventional impression. Then, a custom restoration is designed to fit your unique smile, after which it is transferred to the milling unit where your crown, filling, or veneer is created right in our dental office. The final restoration is placed in your mouth the same day.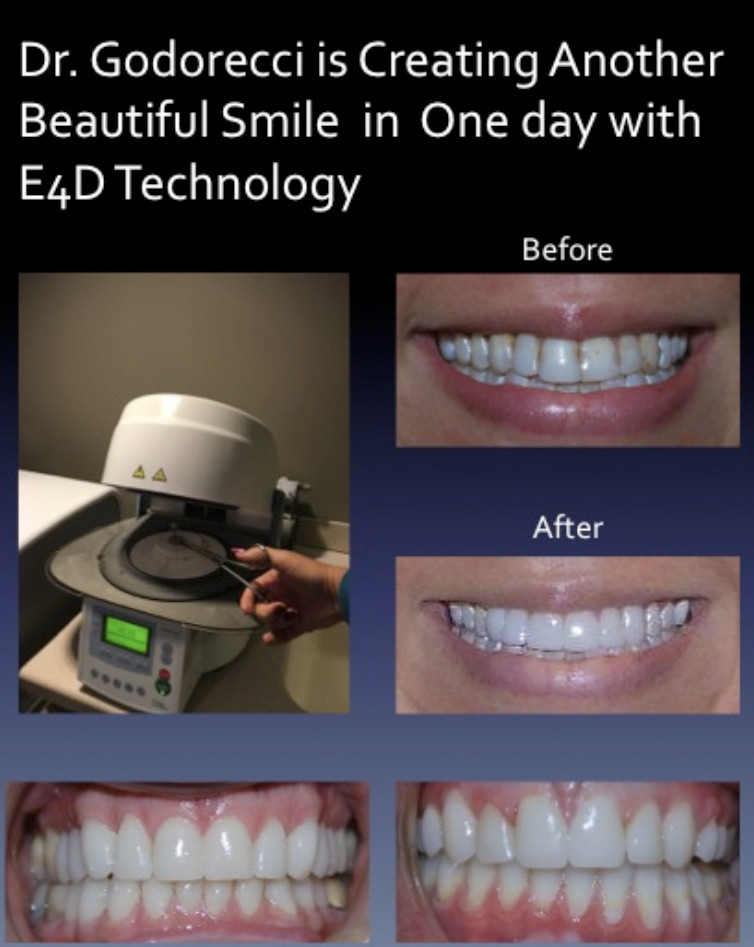 Digital scans use the latest later technology which is not only extremely precise, but also safe as the check-out scanner at the grocery store. Unlike conventional impressions that can be messy, unpleasant, and cumbersome, a digital scan is clean and fast.
No Temporaries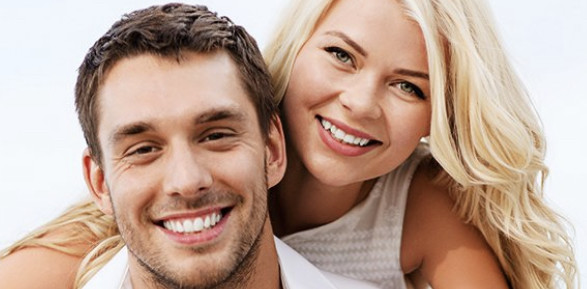 The benefits of a single visit restoration go beyond saving you time. Your final crown, filling, or veneer can be seated in the same appointment so you can avoid the hassle of a temporary and a second office visit.
Some background on the E4D Dentist System. About 17 years ago, Mark and Henley Quadling, twins from South Africa, had the idea of using laser digitization to scan natural tooth structure. Their concept combined a tremendous amount of data with original design software and milling hardware to allow a dental professional to scan, fabricate, and deliver a same-day restoration. They certainly were aware of the competitive system, but wanted to make the whole process more efficient, effective, and user-friendly. They brought this dream to Basil Haymann, a visionary with plenty of experience making things happen, and the company D4D Technologies (Richardson, TX) was born. What started with an idea (Dream) has progressed through Design, Development, and the company is now ready for Delivery—the fourth and final "D" of D4D Technologies—of the E4D Dental System.
(08/13/2020)
by Dr James Godorecci
More Information: https://www.mybestdentists.com/JamesAlfredGodorecciJr
Views: 982