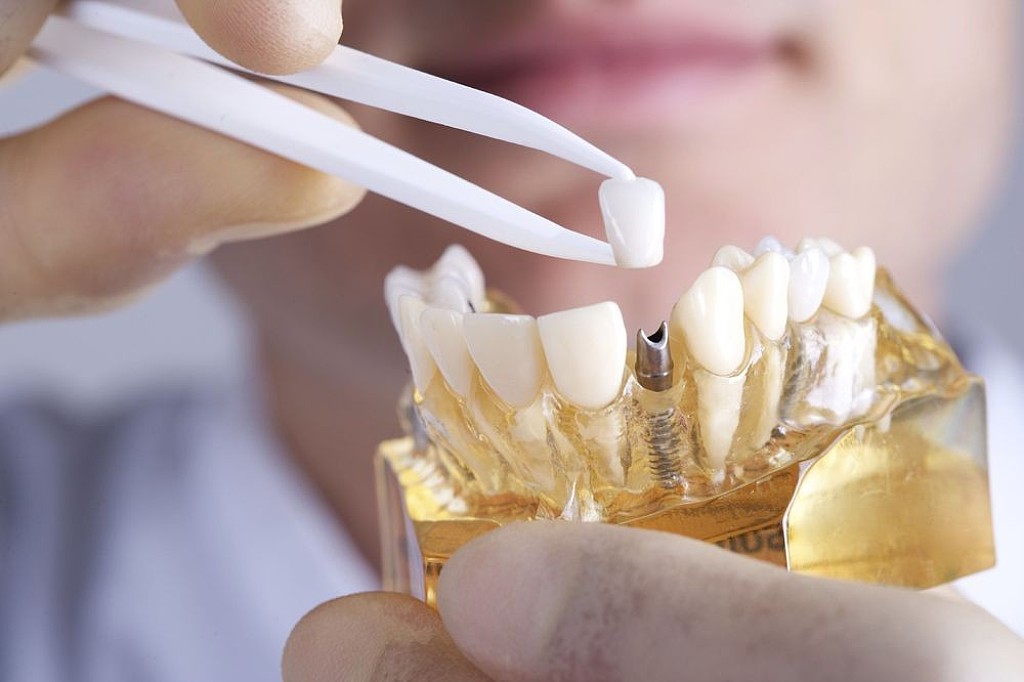 Dental implant is considered to be the greatest breakthrough in dentistry replacing loss teeth. Thanks to dental implant, missing teeth is no more "nightmare" to people.
Dental implant may be a good option no matter how many teeth you lose. Dental implants are metal posts or frames made of titanium that are positioned into the jawbone through surgery. Once integrated in jawbone, a tooth-shape crown is placed on to recover both function and appearance of missing tooth.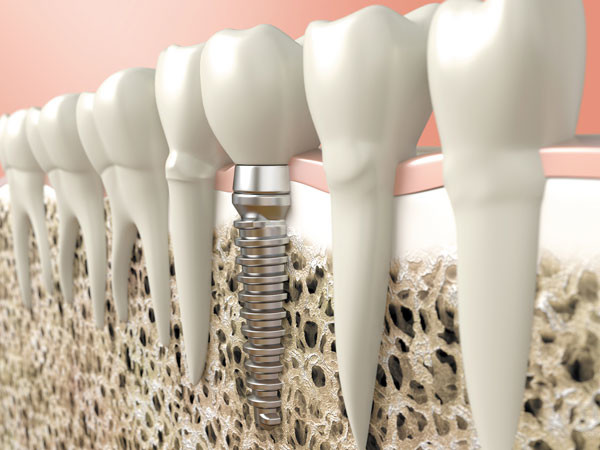 Titanium material is credited to its excellent biocompatibility, which is also used in groin repair surgery.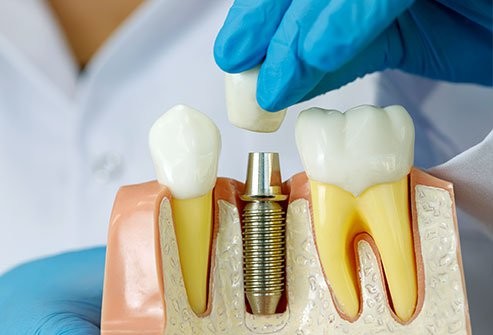 Modern dental implants have been used successfully for over 30 years. They are the strongest devices available to support replacement teeth – and even better, they allow these new teeth to feel, look and function naturally.
When performed by a trained and experienced dental implant dentist, dental implant surgery is one of the safest and most predictable procedures in dentistry.
Five facts about dental implants:
Ancient dental implants have been traced back to around 600 AD, when tooth-like pieces of shell were hammered into the jaw of a Mayan woman.
Dental implants are the only dental restoration option that preserves natural bone, actually helping to stimulate bone growth.
In 1951, a small group of dentists who were successfully placing dental implants formed the AAID – American Academy of Implant Dentistry – to share their knowledge on the practice of implantology. AAID is the first professional organization in the world dedicated to advancing implant dentistry.
In 1952, Swedish orthopedic surgeon P.I. Branemark discovered that titanium naturally fuses with bone, eventually switching his research focus to the mouth from the knee and hip.
3 million people in the United States have implants, a number that is growing by 500,000 annually.
(08/01/2020)
by AAID
More Information: https://www.aaid-implant.org/dental-implants/what-are-dental-implants/
Views: 73